Ready 24/7 for any service you need
At Plumbers To U, we understand the urgency and unpredictability of plumbing issues that can arise at any given moment. Life is full of unexpected challenges, and that's precisely where our emergency plumbing services in Sydney prove invaluable.
Ensure your gutters are free from debris and flowing smoothly, preventing water damage to your property.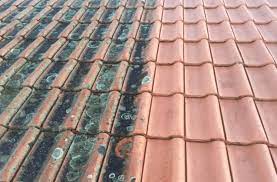 Trust our experts to fix any leaks, replace damaged tiles, or repair your roof to protect your home from water infiltration.
Don't let blocked drains disrupt your daily routine; our professionals will quickly clear any blockages and restore proper drainage.
Our licensed gas fitters are skilled in installation, repairs, and maintenance of gas appliances, ensuring safety and efficiency.
From leaky faucets to faulty toilets, our plumbers provide prompt repairs, keeping your bathroom functioning properly.
Protect your property's foundation by ensuring down pipes are installed correctly, directing rainwater away from the building.
Whether it's stormwater or sewage, we offer comprehensive drainage solutions to maintain a healthy and efficient plumbing system.
We understand the unique needs of strata properties, offering tailored plumbing services for shared buildings and complexes.
Our plumbing services cater to the real estate sector, providing reliable maintenance, repairs, and inspections for properties on the market.
Our plumbers are available for all your household plumbing needs, from small repairs to full system installations.
We offer commercial plumbing services, specializing in large-scale installations, maintenance, and repairs for businesses and commercial properties.
With experience in industrial plumbing, we handle complex systems, equipment installations, and maintenance for industrial facilities.
As a "one-stop-shop" destination for all your commercial plumbing needs, we at Plumbers To U are proud to offer a full range of services to tackle any of your plumbing issues.
We have all the tools and technology (not to mention the training and experience) necessary to quickly diagnose your plumbing issue, troubleshoot the problem efficiently, and get your commercial plumbing system back to brand-new condition ASAP.